For "The Leap Year Sessions," the progressive bluegrass band recorded eight different shows at the Pageant the week of July 12. While filmed before an empty house, each is a full, high-quality production. The shows are being released every Friday through September.
Fans can register to view individual shows or purchase the full series. The first show streamed Aug. 7.
"I feel like we're giving fans a tour, a time and place to come together over something," says Greensky Bluegrass cellist Michael Devol. "It's all we can do right now."
He says the group, which has a strong St. Louis following, had been looking for an opportunity to get together and perform, with "our production and gear and light show. It was an opportunity for us to do what we do in the best way: be ourselves"
To make "The Leap Year Sessions" possible, Greensky Bluegrass combined with St. Louis-based HYFI, which produces on-demand concerts, and Clayton-based 201 Productions, a 4K broadcast production company.
The concert series was perfect for Greensky Bluegrass. "We can't tour right now, and playing with each other remotely is not that satisfying," Devol says.
Before reuniting for "The Leap Year Sessions," the band hadn't performed together or seen one another since a March 8 show in Phoenix. Earlier in the pandemic, the band members did some livestreaming from their homes, "improvising and trying to figure out what the new normal is for performance," he says. "Then this came as an opportunity for us to play. We were all excited to go, champing at the bit to get at it."
Devol says the bandmates are close friends who hadn't been apart that long in the 16 years he's been with the group.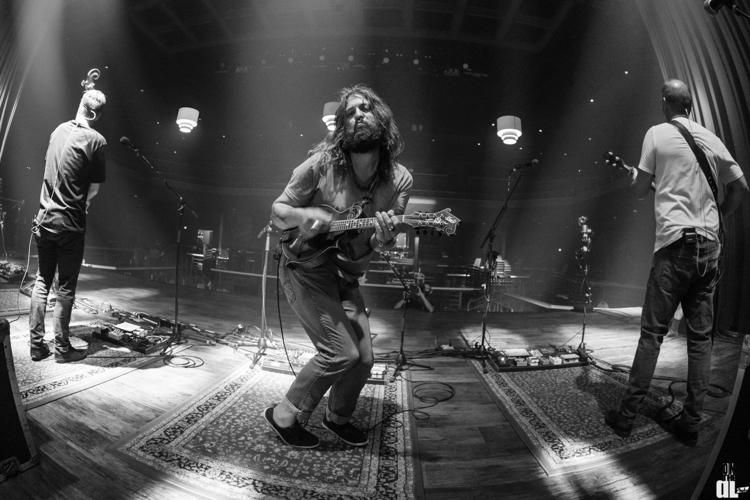 Together again at the Pageant, Devol says it felt weird to reunite but not hug — not to mention wearing masks and playing to an empty venue. But they adapted quickly.
"While playing felt pretty normal, there wasn't that energy we usually feed off of," he says. "But while we were performing, we were in that moment of creating a show and taking the music to new places."
Over the course of the eight shows, there's little repetition of songs, since the band knows many viewers will tune in each week. This wasn't difficult for a band like Greensky Bluegrass with its jamband mentality.
The band plays its big staples, twisty covers and more, with each show having its own character.
"You'll see the arc of us getting comfortable and getting into the groove," Devol says. "It can have the arc of a tour."
The final show might've been the most emotional, since the bandmates aren't sure when they'll perform together again.
"It was cathartic, but there were also mixed emotions," Devol says. "It was also sad."
Brenton Henry, president of HYFI, attended a Greensky Bluegrass concert at Red Rocks Amphitheatre a year ago and noted how adept the band was at engaging a crowd. He quickly identified the band as a good fit for a project like "The Leap Year Sessions."
"I saw a band with a passionate niche audience, and that tends to be the recipe for success," Henry says. "They're an amazing band, the right size, they're a lot of fun, and they're a great team to work with."
Trey Kerr, president of 201 Productions, connected Henry, who previously was director of digital strategy for Fathom Events in Denver, Colorado, with the band. Henry and Kerr knew each other from Webster University, and Kerr used to be part of Greensky Bluegrass' touring team.
The Pageant was a natural place for Greensky Bluegrass to perform. The band has a history there, including a 2019 show for the release of its latest album, "All for Money." The band played the album in its entirety.
Before the Greensky Bluegrass concert series, HYFI and 201 Productions teamed up for the recent Pageant Livestream Concert Series that featured live shows by St. Louis acts including Marquise Knox, Tonina, Greek Fire and Funky Butt Brass Band.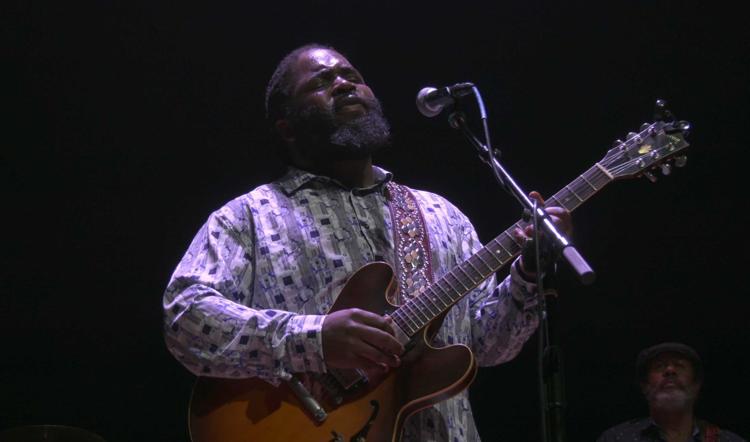 The first show in that series was the Mighty Pines.
"We did lots of advance planning and testing and had great results across the board," Henry says.
He is hopeful that there will be more from that series, especially considering its success. The Greek Fire concert was biggest, placing at No. 37 on Pollstar's list of top livestreaming concerts with 13,200 streams. Knox's show also did well.
"We're looking at what might work out in September," Henry says. "We'd love to continue to do the series. We want to make sure everything is safe, and we're looking for different artist opportunities to bring to the table. If we can continue this while we're slowed and shut down, we will."
HYFI is figuring out its next move, and Henry says "some local stuff will start to pop up. We'll continue to support the St. Louis community. And we're looking at discussions with the next music group (to follow Greensky Bluegrass), identifying who that next jump is."